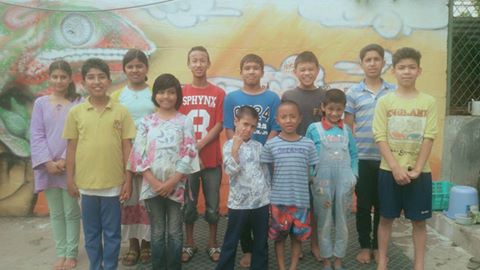 HOPE-foundation family home
HOPE-foundation family home
Dankzij de hulp van vele lieve mensen is het mogelijk voor de Stichting Pennywhistle Project om het kinderhuis (HOPE-foundation Nepal) nu al zes jaar met veel plezier te kunnen ondersteunen in alle kosten van wonen, levensonderhoud, medische kosten en scholing. Momenteel wonen er 12 kinderen. Iman en Bini, een jong Nepalees echtpaar, zorgen op een heel liefdevolle wijze voor deze kinderen, die vroeger op de straten van Kathmandu gewoond hebben. De twee dochters van de kokkin, Anita, horen ook bij deze geweldige familie. Al slapen deze twee meisjes in hun eigen huis. Het is een enorme eer om getuige te mogen zijn van het opbloeien van deze kinderen. Wij willen vanuit diepst van ons hart iedereen bedanken, die betrokken is bij dit mooie project.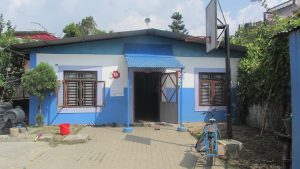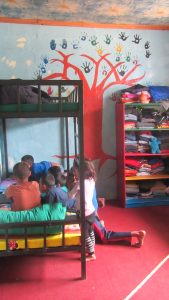 Many lovely people made it possible for the Pennywhistle Project Foundation to support the childrenhome HOPE-foundation Nepal in all costs of living, household, medical costs and schooling. All this for allready six years now. Twelve children live in the home. Iman and Bini, a young Nepali couple, are taking care of the children, who used to live on the streets of Kathmandu, in a very beautiful and loving way. Also the two daugthers of the cook, Anita, are part of this beautiful family. These two girls sleep in their own house. It is a great honour to witness the blooming of these children, who are shining most of the time. From the deepest of our hearts, we want to thank everybody who is involved!
Het kinderhuis wordt nu gehuurd. Er bestaat geen huurbescherming in Nepal. De eigenaresse van het huis heeft serieuze plannen om het huis te verkopen. Dat betekent dat de 'HOPE-foundation family' zal moeten verhuizen, tenzij het bedrag bij elkaar komt om het huis te kopen. De grond- en de huizenprijzen zijn erg hoog in Boudhanath, een voorstadje van Kathmandu. De vraagprijs voor dit huis met acht kamers en de flinke tuin/speelplaats er omheen is momenteel 120.000 euro. De stichting Pennywhistle Project wil proberen dit bedrag te fundraisen middels het aanschrijven van verschillende fondsen, waaronder de Rotary-club Nederland. Wij realiseren ons dat dit een heel hoog bedrag is. Er is nog onderhandelingsruimte. Hebben jullie suggesties of kennen jullie iemand of een bedrijf/organisatie, die zou willen investeren in dit mooie project, of zou je dit zelf willen doen neem dan contact op met Alice Konijnenberg, secretaris stichting Pennywhistle Project voor verdere informatie en details (zie pagina Contact).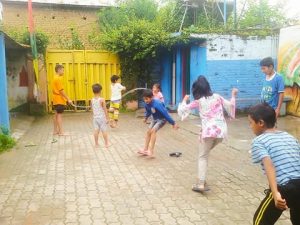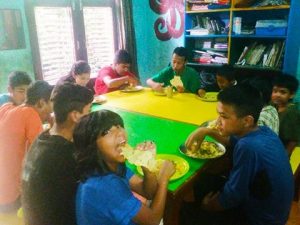 The childrenhome is a rental house. The landlady has serious plans to sell the house. There is no law to protect tenants in Nepal. This means that the HOPE-foundation family has to move unless the amount to buy the house gets raised. The prices for houses and square meters are very high in Boudhanath, a village connected to Kathmandu. The asking price for this house with eigth rooms and a fairly large garden/playground is at the moment a 120.000 euro's. The Pennywhistle Project Foundation is trying to raise this amount by approaching different funds, among them is the Rotary club of the Netherlands. We realize that this is a very big amount. There is some space to negotiate. Do you have any suggestion or do you know someone or a company/charity organisation, who is willing to invest in this beautiful project, or you want to do it yourself, please connect with Alice Konijnenberg, secretary of Pennywhistle Project Foundation for further information and details (see contact page).
Hier enkele recente foto's van de kinderen/Some recent pictures of the children: